As of 2020, seniors aged 65 and above make up 15.2% of the total population in Singapore. The country, along with Japan, has one of the most rapidly growing senior populations in Asia. That is due to the vast improvements in healthcare as well as the quality of life. Together, they have increased life expectancy and reduced death rate amongst the older citizens.
Singapore has identified the aging population as the main concern affecting the country's future, and to counter this, it has taken a comprehensive, multifaceted, holistic, and interactive approach to help seniors maximize their opportunities and minimize the negative effects of aging.
When it comes to your senior loved ones, their need for support, love, and socialization doesn't go away with age. In fact, due to different physical and mental health conditions that affect their mobility and result in social isolation, it becomes more important for them to keep the right balance between resting and indulging in different activities that will keep them stimulated, happy healthy.
In Singapore, you can find a host of fun activities and volunteering opportunities designed for empowering seniors, strengthening their sense of connection with the community, and helping them stay active in their daily living.
What are Some of the Best Activities for Elderly Singapore?
Social isolation amongst seniors is a pressing problem that can lead to early deaths as well as depressive symptoms.
To keep the mental health of your loved one in check, it is crucial that you bring them to a senior activity center often or organize activities such as card games, bingo, or an art and skills session at home, where the rest of the family members can also gather and have a fun time.
As caregivers, it is important to know the best activities for seniors in Singapore to promote their health and happiness.
1. Indoor Games
Care begins at home, and before you look for outdoor activities for your loved one, it is recommended that you first start off indoors.
This will give your family member enough time to get prepared for outside socialization and build their excitement.
Old-school board and card games are a perfect starting point as not only are they enjoyable but will also help maintain the mental capacity of your loved one stimulated, which is extremely important in old age.
These games help with memory, concentration, and speed, which can ultimately help keep the symptoms of dementia at bay. Board games such as Monopoly, chess, carrom, and ludo are good ideas, while Monopoly Go, UNO, and Poker are great card games that will greatly boost the thinking skills of the old person and make them feel accomplished.
For a more local twist, you can opt for games like Chope, OffTrack, and Kopi King.
2. Arts & Crafts
Arts and Crafts are not just for the younger generation, but also for seniors as it helps unleash their artistic abilities, skills and can keep them stimulated.
You can either bring art supplies of your loved one's choice at home where they can master their skills, or you could enroll them in an institute that specializes in this sort of stuff.
Following are some of the suggestions that will definitely be fun and will keep your senior family member busy.
Knitting
Crocheting
Woodwork
Painting/sketching
Jewelry making
Origami and paper art
Pottery
Besides actively partaking in arts and improving your skills, going to the different art festivals taking place in the community, such as the National Arts Council's Silver Arts festival, will also help your senior loved one meet new people, socialize and participate in the artistic fervor personally.
3. Active Sports & Games
Active exercises such as balloon volleyball, golf, Frisbee tossing, badminton, or tennis allow you to be physically active, thereby enhancing your hand eye coordination, and can be very satisfying and fulfilling.
Dancing is another physical activity that can link your body with healing and thrilling rhythms and is a great way for a loved one to show off their talent and moves.
Even if they are not great dancers, they will still end up breaking a sweat and having a lot of fun.
4. Explore Cultural Landmarks and Monuments
Catering to your nostalgia by reminiscing has proved to enhance a person's mental functions. A great way to get your loved ones out of the house in order to get some exercise and social interaction is to see a cultural landmark in the country.
The ArtScience Museum, Fort Siloso, Sri Mariamman Temple, and of course, the Merlion are some of the most spectacular attractions that help your senior family member take a trip down memory lane as well as socialize with other foreign tourists and locals.
Gather your colleagues and family members, pack a nice snack, and head to these places for a day full of fun and adventure.
5. Indulge in At-home or Community Gardening
Gardening is an activity that brings a host of advantages for a person's mental health. The activity itself involves lots of focus, hand eye coordination, and concentration, and can instantly lift your mood and make you feel more at peace.
This is integral for seniors as the activity helps them divert all their attention to the immediate task at hand, thereby eliminating any negative feelings. Plus, it involves some kind of skills, such as weeding, raking, and digging, which can then minimize anxiety.
Lastly, at-home gardening can also give senior citizens a sense of accomplishment when they finally see the result of their hard work, and also spur emotional attachment towards their plants.
You can either encourage your loved one to participate in indoor gardening or take them to visit your nearest local gardens where they can socialize and make new friends of their own.
6. Join a Senior Activity Centre
Senior activity centers provide an array of opportunities and services for social interaction as well as physical and cognitive stimulation at the same time, and seniors who visit such facilities usually feel like a part of something bigger.
You can find different options that are specifically in line with the needs of your family member after a quick search on the internet. There, seniors can play around with different fun activities like plays, singing, writing, reading, and organized games. These centers are ideal for older people to effectively engage with the locals and improve their daily living.
7. Take Part in a Performance Art
Performance arts like singing along in a karaoke, sitting down and telling stories, doing a short skit in front of family members or peers, can help spark creativity in the seniors and will keep their minds and bodies occupied.
This is something that the rest of the family can also join in, and will surely leave everyone energized and smiling. Some of the ideas your loved one can try include:
Singing at an all-seniors or all-age karaoke
Participating in a play
Writing or acting out short skits
Doing a comedy improv
Doing slam poetry or telling jokes
8. Join a Fitness Center
A combination of the right food and regular exercises are fundamental for content and happy living, especially for aging adults.
An increasing number of older adults are now opting to go to fitness centers or are doing different exercises at home in order to improve their balance, have more energy levels, keep different health diseases like diabetes, osteoporosis, and depression, at bay, and all in all, depend less on others.
You can talk to your loved ones regarding which method of fitness they prefer.
If they wish to stay indoors, then exercises like yoga, stretching and resistance-band workouts are ideal.
On the other hand, if they choose to exercise in a fitness center, then water aerobics, pilates, and strength training with the help of a professional are ideal.
Joining an exercise group can greatly improve motivation and add fun to the activity.
The best part is that you will have a range of options including light exercises to hardcore workouts, so you can choose whichever is best suited for the needs of your senior loved one.
9. Become a Volunteer
Volunteering, either in a nursing home or other communal areas gives seniors a chance to feel like they are making a difference and gives them a sense of purpose.
Besides contributing to a better cause, they can meet new people, make acquaintances and learn a lot from their environment.
Plus, these opportunities might also be good for honing their skills, such as listening, expressing their thoughts and showing their creativity. It brings together the society members to create harmony and peace.
Ask your loved ones what areas they might be interested in for volunteering that will enable them to engage fruitfully in more meaningful interactions.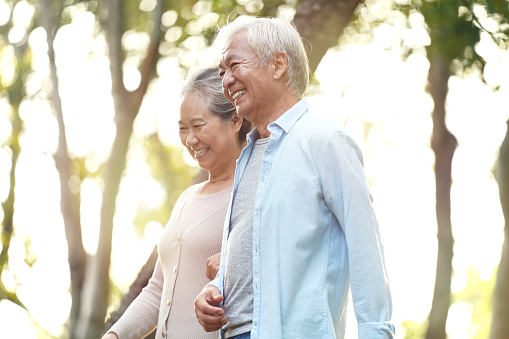 10. Have fun with Nature
Nature is a free source that gives countless opportunities to play, engage and create memorable experiences.
For an adventure out in nature, plan some enjoyable activities with your loved one's favorite food and take them for birdwatching in a local park, kite flying, or a simple walk in the neighborhood. Encouraging them to become in tune with nature in their daily living can greatly improve the quality of life of seniors.
You can also arrange a day trip to a national park. This is where you do all the things that you normally would on a regular camping trip. The only difference is, rather than going back to the tent at the end of the day, you will go back home. Contact your local or national parks and see what is being offered. There is so much you can do with the people you love, without spending the night at the park
What activities do the elderly enjoy?
Whether your loved ones are in a nursing home or enjoying at-home care, there are certain activities they love to engage in and play with. These include:
Art
Art is an excellent form of expression that helps you feel free, is also very therapeutic, and can be practiced in a lot of ways.
Reading and Writing
This is an activity that is virtually free but can be very enlightening and pleasing for seniors. They can do this with their caregivers or other colleagues.
Cooking
This activity is especially for foodie seniors who either love food or enjoy feeding others. Older adults can always experiment with new foreign recipes or stick to the local twist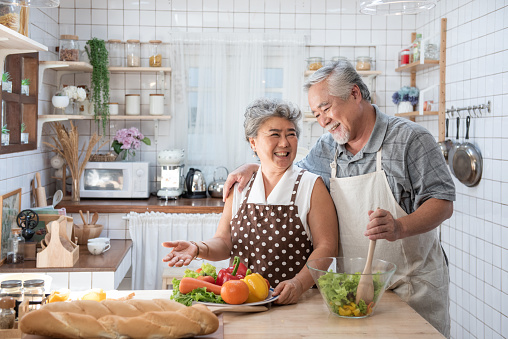 How do you keep the elderly entertained?
Keeping seniors busy and encouraging them to engage in fruitful activities is a tactful art that requires the right approach. You do not want to make your older family member feel unwanted or forced to do something they do not want to.
Present them with different activities and give them time to pick ones that they think they will enjoy the most.
If your senior family member has a disability that prevents them from socializing and participating in activities, show them your full support.
On the other hand, if they agree to participate, then include a minimum of one activity in their daily schedule, keeping different activities for different days.
You can also encourage your seniors to engage in volunteering as that will greatly minimize their social isolation and also keep them entertained.
If they are hesitant about joining an activity, you could consult with their other senior friends or family members and encourage them to join as well just to show support.
How do the elderly participate in activities?
Seniors can partake in various activities which are organized either by their family members indoors or ones that are hosted by the locals.
These might include game nights, play dates with other seniors, barbecues, family gatherings, gardening at a local park, or an organized trip to the city's most well-known monuments.
Ways to get involved in these activities and organizations
In order to get your senior family member to get involved in activities and organizations that will improve their overall well-being, it is crucial that you first remove any barriers to participation, for instance, transport, a fear of being judged, etc.
The next step is to politely educate them about the benefits of those activities and the entertainment aspect of it.
Finally, you can personally take them to visit those organizations and give them a chance to test-drive so they can see if they are compatible with the organization and can make their final decision. Remember to never impose, rather give them the flexibility to make their own decisions.
What are the benefits of such activities
There are a number of benefits that seniors experience once they engage in different activities that are designed to stimulate their bodily and cognitive capacity.
Improved Emotional Health
For Singaporean elders, partaking in these translates to better emotional health by connecting them with other members of society and maintaining a positive mood, which wards off depression.
More Social Interaction
Depressive symptoms are very common amongst seniors due to lack of interaction and can lead to suicide.
These activities also make you happy and more content, help you form strong bonds, which can then increase lifespan.
Improved Immune System
A happy and fit body is one that has a strong immune system, which then prevents free radicals and new diseases from affecting your body.
More Restful Sleep
Research suggests that a day full of activity and fun interaction leads to a night of peaceful sleep, which is crucial for improving older people's body and cognitive wellbeing.
Longer Lifespan
A strong immune system means a healthier body, which ultimately leads to increased longevity. Furthermore, meeting family members and peers can make dealing with anxiety, loneliness, and depression a lot easier. This can make one's lifestyle a lot more fulfilling, happier and healthier.
Conclusion
As people grow old, it becomes more imperative than ever for them to play and engage in activities that will keep them occupied and less prone to the symptoms of old age.
In Singapore, there is a lot that seniors can do that will maintain their happiness and fitness levels.
If a beloved friend or family member is in need of guidance or assistance regarding activities that will improve their overall health, consult the experts at Home Instead.
With our free and zero-obligation consultation, you can get familiarized with what we have to offer in terms of specialized services for old people.
Contact us for elderly home care services in Singapore!